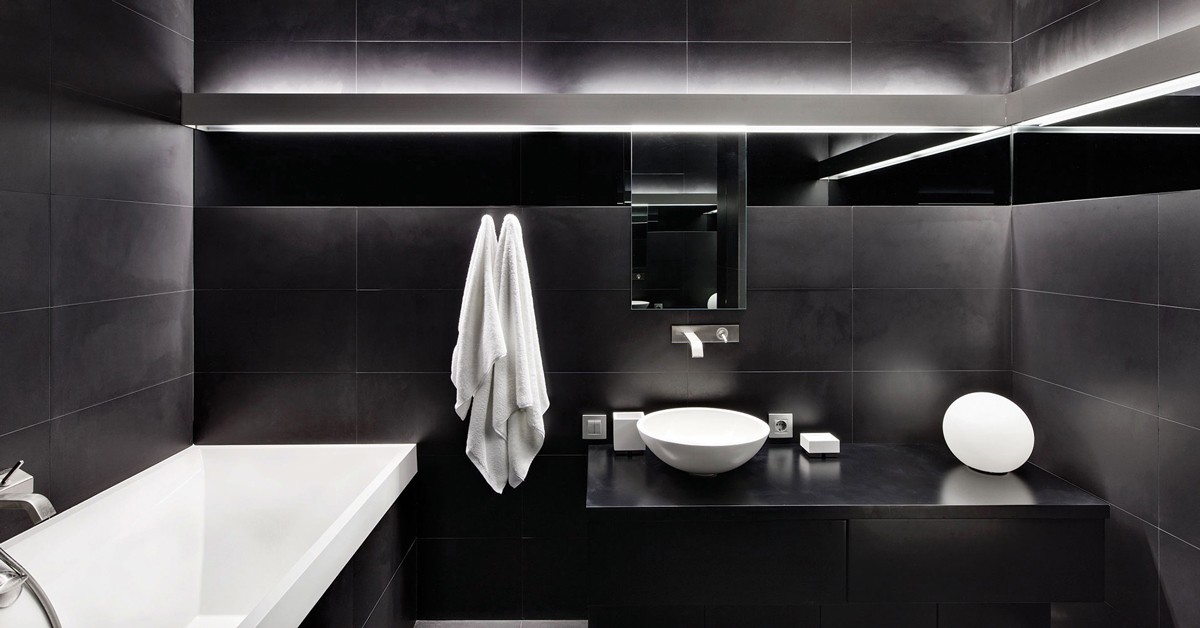 Today's modern bathroom is about more than aesthetics — that's because, just as important as the room's beauty is its functionality. When you want to create a cutting-edge space that truly stands out, it makes sense to consider adding technology that simplifies your everyday bathroom routines. What are some high-tech features available for the modern bathroom? Which components can enhance the value of your space? To help answer these questions, here's a look at a few high-tech bathroom features worth choosing:
1. Dimmable light fixtures:
When you think about all the daily activities that happen in the bathroom, it's easy to see why dimmable light fixtures are an asset. Use bright lighting for getting ready and mood lighting for an evening soak in the tub. Dim to a night-light setting when you go to bed at night. With dimmable light fixtures, it's easy to control your bathroom lighting to suit you.
2. LED lighting:
Another modern feature that's a great bonus in the bathroom is LED lighting. With LED lighting, you have energy-saving advantages such as less heat, a longer lifespan and no toxic materials such as mercury. Even better, the Chromatherapy shower features LED lights with changing shades that bathe you in soothing colors to relax and rebalance.
3. A shower mirror:
Add a mirror to your shower design, and you gain a convenient tool that makes shaving, scrubbing and other tasks simpler. Even better is the kind of mirror that resists corrosion, works against fog and includes a light.
4. Shower speakers:
Love singing in the shower? Take your music to the next level with water-resistant shower speakers that pump your favorite tunes into your space.
5. A TV in the vanity or shower:
Imagine catching up on news and weather updates all while running through your morning bathroom routine. With a TV in the vanity or shower, it's entirely possible. This modern marvel puts the TV right into the vanity mirror or the shower mirror, so you can watch your choice of programming while you get ready each day.
6. A steam shower:
Add a steam shower to your bathroom to create a spa experience at home. When you soak in the steam, you open your pores, relax your muscles and enjoy the ultimate in bathroom luxury.
7. Spa-quality tubs:
If a long soak in a tub is your idea of relaxation, you'll love exploring all the modern options for bathtubs today. From massage tubs with touch controls to ergonomically designed soaking tubs, contemporary features offer spa-level quality and therapeutic comfort.
8. Tricked-out toilets:
Obviously, a toilet is a necessity in the bathroom — but, thanks to today's tech features, it's also a potential focal point. Modern toilets include options with automatic open/close lids, touch-free flushing, air-purifying systems, dry systems, heated seats, bidets and more. Whether you're looking to update your bathroom or create a modern bathroom space from the ground up, consider some of the latest technology features that can spice up your space. Draw inspiration from the ideas above, and make your bathroom even more of a standout!